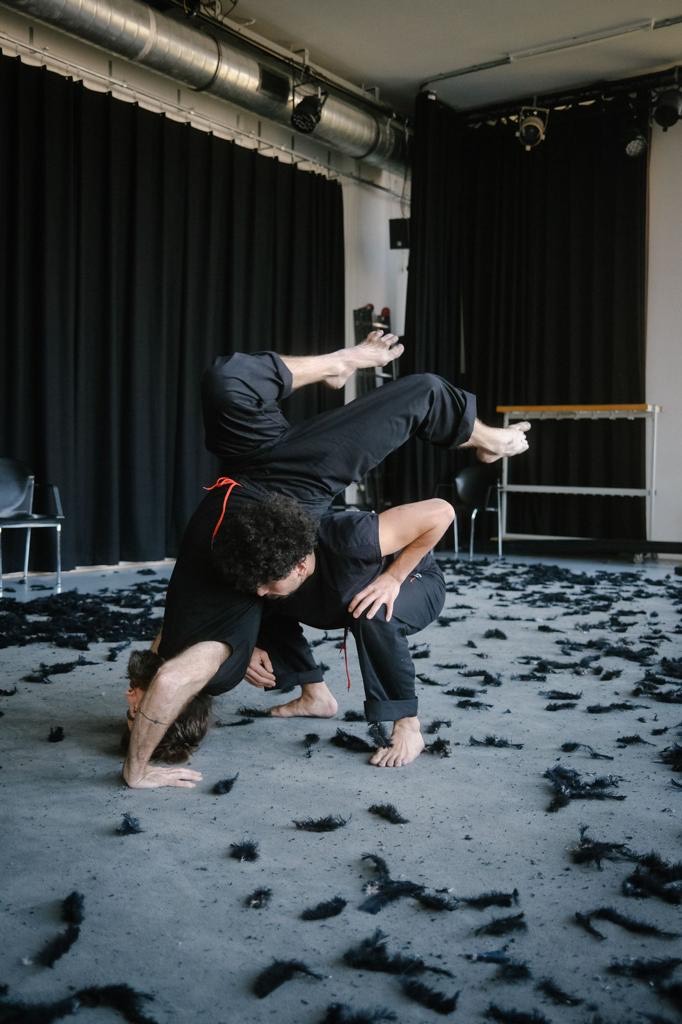 Dance Training Ruben Garcia Arabit
DansBlok organiseert danstraining voor professionele dansers in Leiden.
We organize weekly training for professional dancer
7 april 2021 – Rubén Garcia Arabit – Contact improvisation
Time: 09:30 – 11:30 uur 
Location: Theater Ins Blau, Haagweg 6, Leiden. 
Price: €10,-
Join this class of our amazing guest teacher Rubén! He's a amazing performer & teacher and here for only 2 classes!
Notes:
– This class is 2 hours!
– This weeks class will be taking place in Theater Ins Blau! Haagweg 6, Leiden. We will have the full stage to move <3
About this class
In this contact improvisation class we will play with our body in relation to the space and to one or more partners. We will use different tools to find new movements and dynamics. The class will consist of a couple of set tasks and slowly transfer into more open improvisation. Keep the playing child within you alive! 
About Rubén
Rubén studied at the Fontys School for Performing Arts. From 2012 to 2018 he worked for  Scapino Ballet, dancing choreographies by Itamar Serussi, Ed Wubbe, Felix Landerer, Marcos Morau and others. He also collaborated with the company Felix Landerer & Co, with Jasper v. Luijk, Production House Zuhause Groningen and recently with choreographer Amos Ben-Tal. Since 2016 he started to work on his own creations, in collaboration with other artists. in his career as a freelancer he discovered Contact Improvisation, a fantastic way to move and experience your own body in relation to others.
Book this class