DansBlok and dansstudio Tribes are offering a three-week residency for young dance makers. Nathalie Vermeiren is our first artist-in-residence. She will work from November 16th until December 4th on her solo 'Alienated body'.
Nathalie Vermeiren (1996, Belgium) started dancing in Dansstudio Arabesque, Antwerp, Belgium. In 2015, she attended the professional training programme 'Dances Start Up VI' under artistic guidance of Brigel Gjoka and Mattia Gandini in Italy. She graduated as Dancer/maker at the ArtEZ, Hogeschool voor de Kunsten, Netherlands in 2020.
Nathalie developed a formidable urge for creating and research through her education, combining both her physical and photographical skills. In 2019 Nathalie and Danielle Huyghe found the collective 2Deform, translating concepts of alienation and isolation into physicality. In 2020 Nathalie starts a collaboration with Tanzfaktur, Cologne.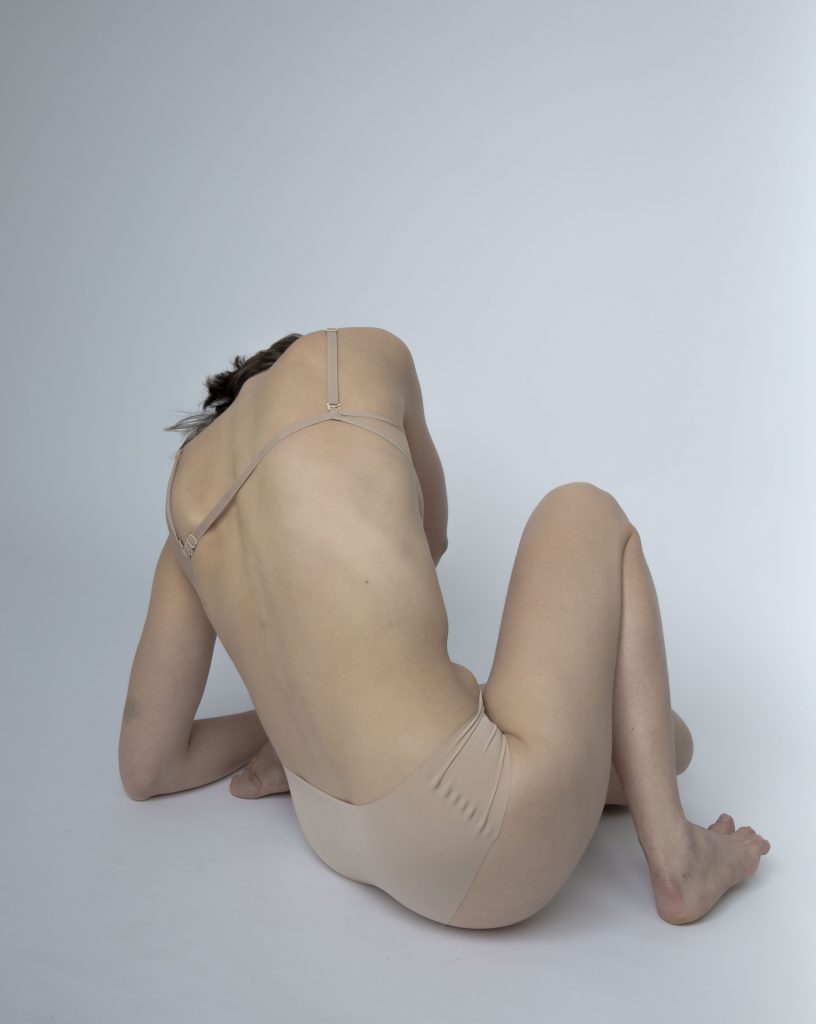 Research 'Alienated body'
Alienated body shows the process of a body unable to form itself. Stuck in an indecisive form, unable to build up to the human structure we know. An empty shell, continuously distorting its image, twisted in its distortions and discomfort. Restless as this body tries to find its shape, left behind in a form it feels unfamiliar with and detached from. The work creates an entrance into a different angle to look at the human body and question how we perceive what we see.

From 2018 onwards I research the alienation of the human body, how I can deform and deconstruct the recognisable shape of a body into a moving substance, from which the spectator feels distant. Factors such as emptiness within this body, meaning the absence of primary human characteristics such as expression, intention and consciousness, became important key points for finding the form of alienation I'm looking for. A form where the head and facial expressions are not visible, causing the spectator to only see a moving torso and limbs twisted in unnatural angles. An entangled body.
The body is used as a form which constantly moves, as an abstract graphic design image that is put to life, rather than a form to express and visualise a story.
Work-in-progress Presentations
Every Friday of the residency we will have a work-in-progress presentation. You are invited to this open rehearsal where the audience is asked for feedback an input. The presentations are from 13:00 – 15:00 h on November 20th, November 27th and December 4th. 
Due to covid-restrictions we can only have a limited amount of people in the studio. We will also stream this presentation through ZOOM. Please let us know when you want to be part of one of these presentations, either in the studio or through ZOOM by sending an e-mail to