DansBlok heeft een missie: een platform creëren voor professionele dans in Leiden en omgeving. Ontwikkeling en onderhoud van je vaardigheden als artiest zijn van groot belang om op het podium het beste van jezelf neer te kunnen zetten. Daarom organiseert DansBlok danstraining voor professionele dansers in Leiden.
DansBlok biedt een divers, dynamisch programma van professionele danslessen op regelmatige basis. Zo blijf je in vorm en kun je je kwaliteiten als professioneel danser verdiepen. Door bij elkaar te komen om te trainen creëren we samen een gemeenschap van professionele dansers in Leiden en omgeving. Een netwerk voor nieuwe contacten, een hotspot voor nieuwe ontmoetingen en een basis voor nieuwe samenwerkingen.
De lessen zijn gericht op professionele dansers, dans docenten, choreografen en iedereen die dans professioneel in zijn/haar vakgebied toegepast zoals musical en circus artiesten.
Op de lange termijn willen we ook gaan werken met een circulair systeem waarin je je kunt aanmelden om les te geven. Daarmee kun je credits verdienen om weer lessen te kunnen volgen. Op die manier kunnen we een groeiend aantal lessen per week aanbieden en een grote diversiteit aan docenten die elk verschillende kennis en technieken naar de danstraining brengen. Dit is iets wat we nog aan het onderzoeken zijn.
Details en laatste ontwikkelingen vind je op ons Dance Training Facebook evenement.
Tijd: 09:30 – 11:00 uur 
Locatie: Tribes, Haagweg 4, doorbel 4F5, Leiden.
Bekijk het gehele dansrooster hier:
Normale prijs
> 1 uur voor aanvang
Late registratie
< 1 uur voor aanvang
DansBlok has a mission: creating a platform for professional dance in and around Leiden. Development and maintenance of your skill set as an artist are of great importance to present the best of yourself on stage. Therefore DansBlok is now organizing dance training for professional dancers in Leiden.
DansBlok offers a diverse, dynamic set of professional dance classes on a regular basis. The training in itself is a great help to stay in shape and deepen your qualities as a professional dancer. Besides that, we form a community of professional dancers in and around Leiden by coming together to train. To be a network for new contacts, a hotspot for new meetings and a basis for new collaborations.
The classes are targeted for professional dancers, dance teachers, choreographers and everyone working professionally with dance practice like musical and circus artists.
In the long run we would also like to work with a circular system where you can apply to teach a class and earn credits to take classes in return. This way we can offer a number of classes a week and a wide diversity of teachers that bring different knowledge and techniques to the dance training. This is something we are still researching.
Find more information and the latest developments on our Dance Training Facebook event.
Time: 09:30 – 11:00 uur 
Location: Tribes, Haagweg 4, doorbel 4F5, Leiden.
See the full schedule here:
Regular price
> 1 hour before class
Late-registration
< 1 hour before class
Paying the teacher in the studio is no longer possible. So book your dance course online on the DansBlok page on Artship.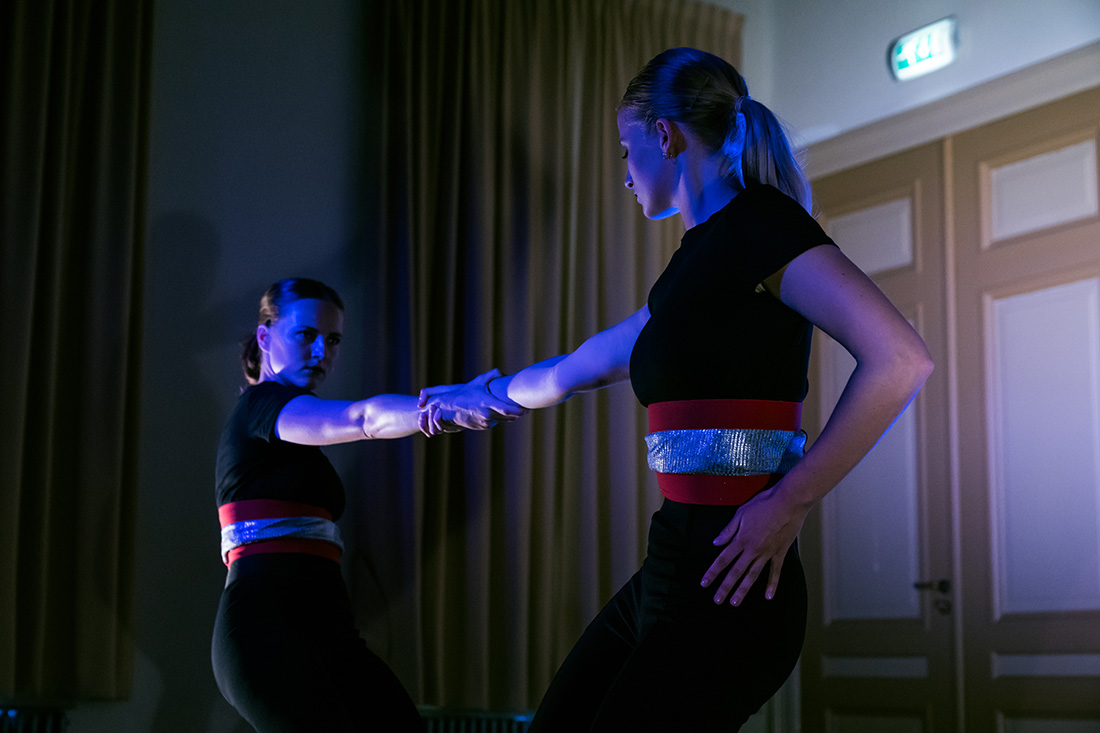 DansBlok bezorgt live performances aan huis! Spread Joy & pay what you like.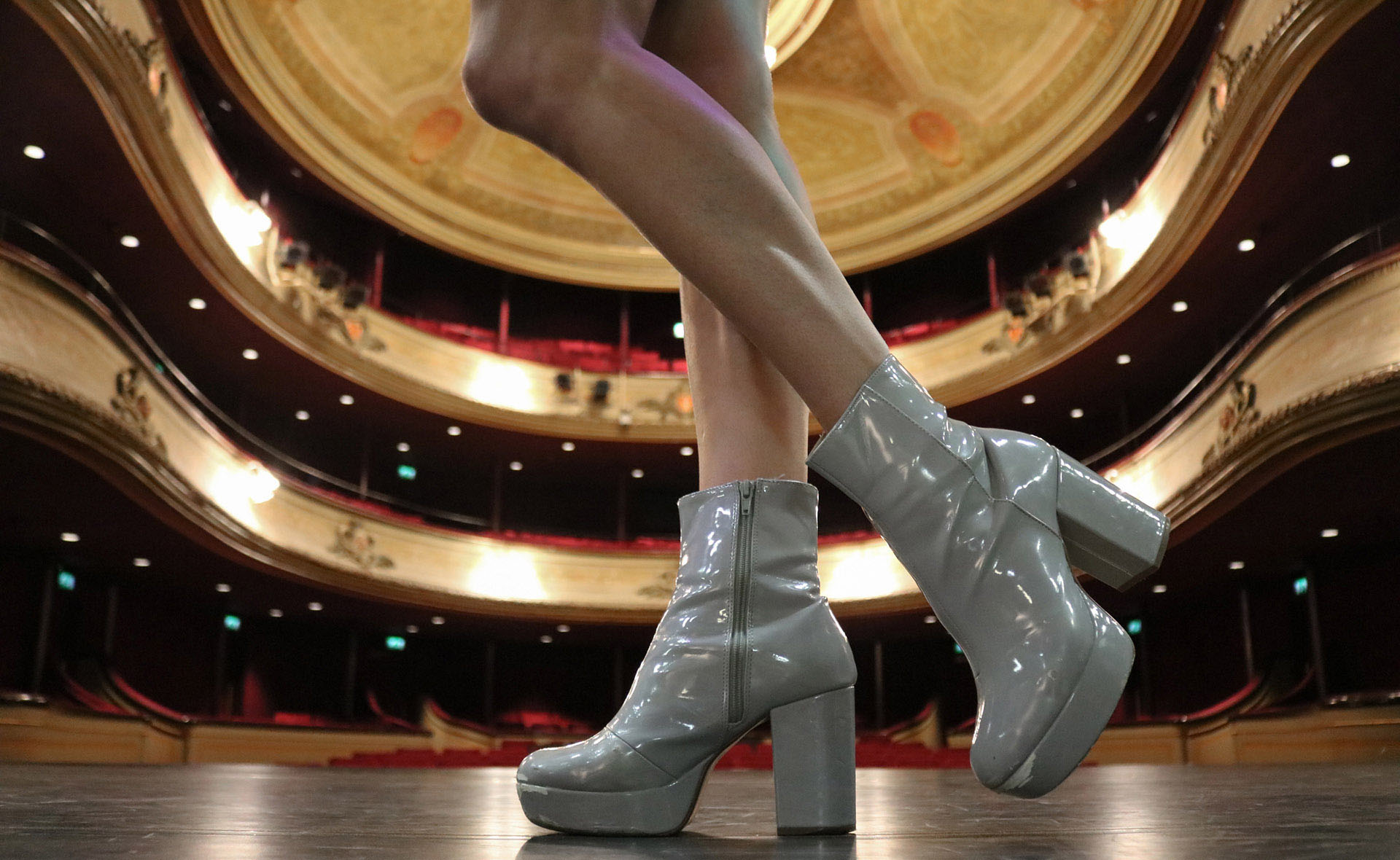 DansBlok werkt samen met de Leidse Schouwburg. In seizoen 2019-2020 wordt er voorafgaand aan alle dansvoorstellingen een bijzonder voorprogramma gepresenteerd: de DansBlokjes.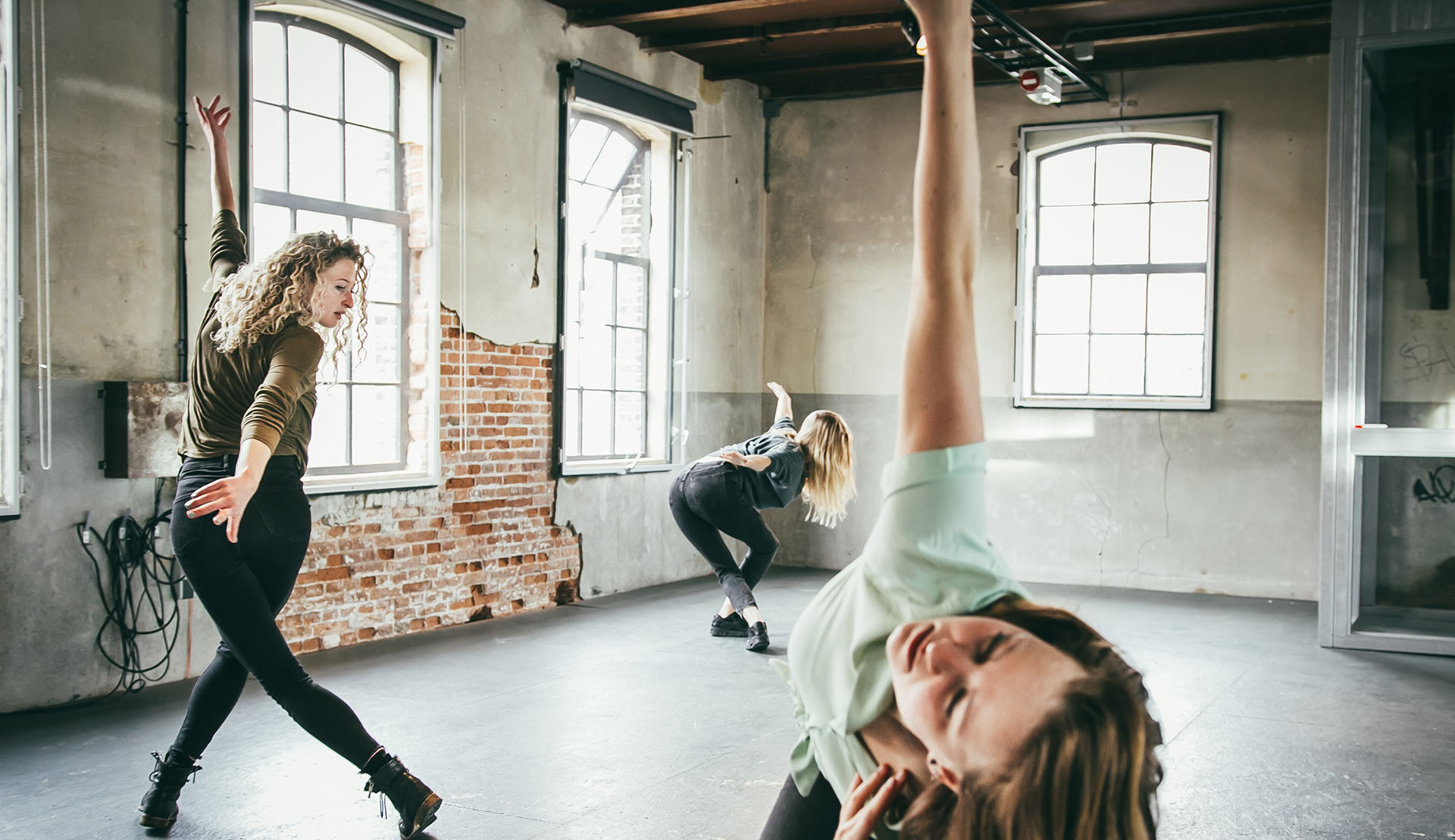 DansBlok and dance studio Tribes are hosting a two-week residency for young, upcoming dance artists from November 20th until December 4th.