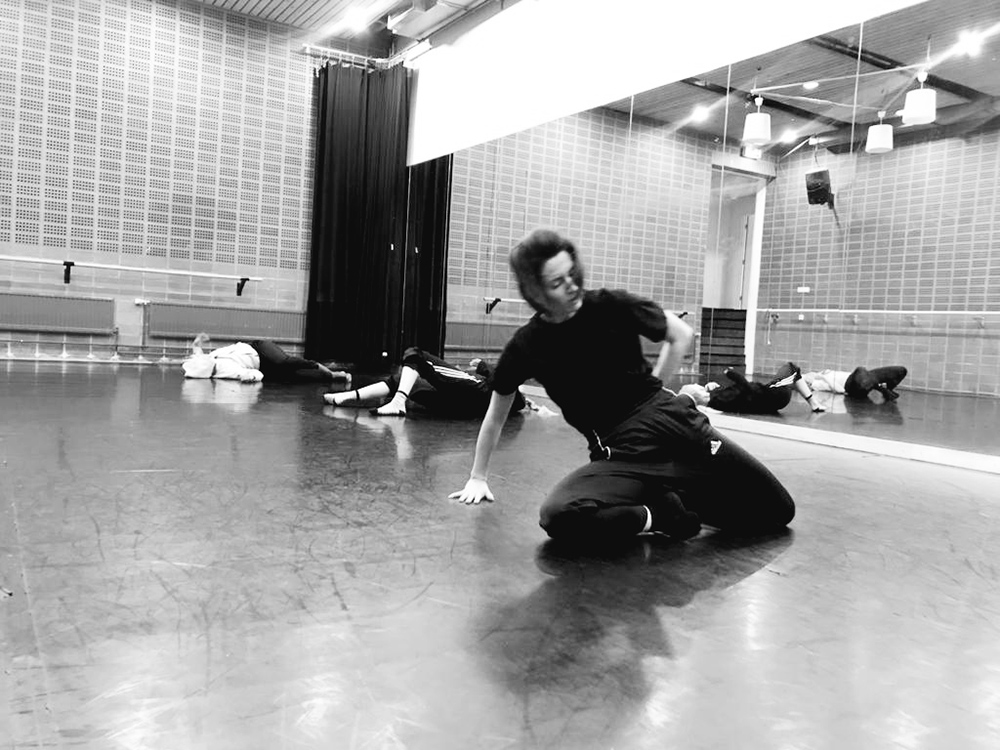 Dance Training Ballet
DansBlok organiseert wekelijke danstraining op donderdag voor professionele dansers in Leiden.
We organize weekly training for professional dancers on Thursdays.
30 september 2021 – Tessa Wouters – Ballet
Time: 09:30 – 11:00 uur 
Location: Tribes, Haagweg 4, doorbel 4F5, Leiden
Price: €7,50 for a single class, €70,- for a 10-classes card*
*Go to Dance Training to buy a 10-Classes Card or book this class if you already have a Class Card.
This ballet class is rooted in flow and the use of breath. It follows the classical build up with a barre to set up clarity and grow into an increasing range of motion. Progressing forward onto this, the exercises in the center are based on traveling through and embodying space. The key elements of breath and clarity within the body are supported by the principles of the Gyrokinesis® method.
Book this class