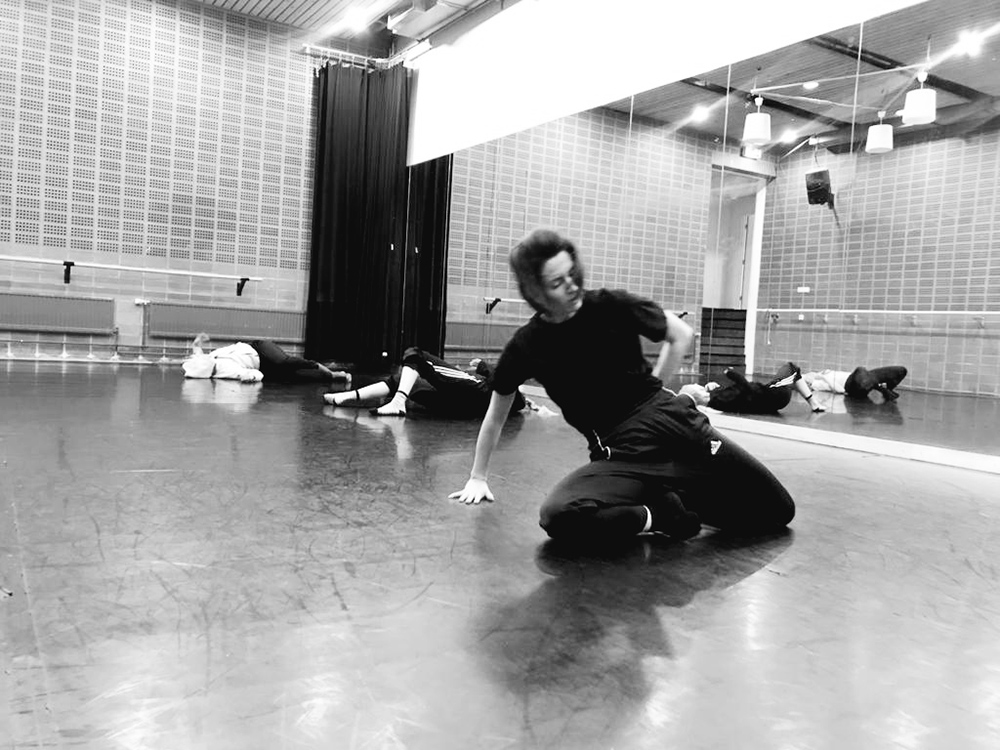 Dance Training Contemporary
DansBlok organiseert wekelijke danstraining op donderdag voor professionele dansers in Leiden.
We organize weekly training for professional dancers on Thursdays.
30 maart – Tessa Wouters – Contemporary
Time: 09:30 – 11:00 uur 
Location: Tribes, Haagweg 4, doorbel 4F5, Leiden
Price: €7,50 for a single class, €70,- for a 10-classes card*
*Go to Dance Training to buy a 10-Classes Card or book this class if you already have a Class Card.
In this contemporary class we will focus on creating space in- and outside of the body. From the breath we awaken the skin and explore the mechanism of the body to find the natural directions in movement. We fall, spiral, turn and glide. The class will continue into technical exercises that challenge your range of motion on and off balance without losing the connection to your center. I invite you to expand your limits and find freedom in the space beyond.
Book this class