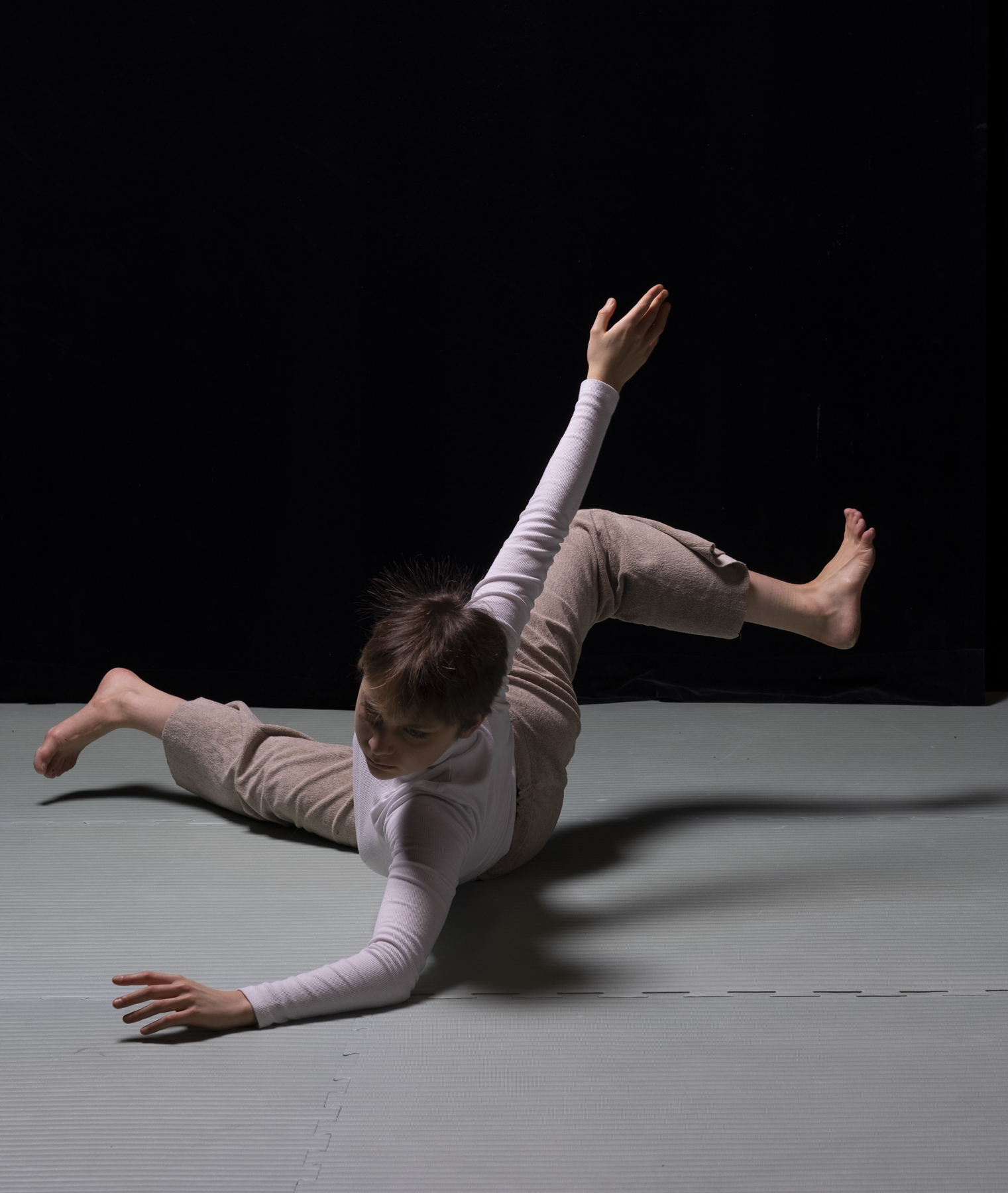 Dance Training Guest Teacher – Ianthe van der Pol
DansBlok organiseert danstraining voor professionele dansers in Leiden.
We organize weekly training for professional dancer
22 december 2022 – Guest Teacher: Ianthe van der Pol 
Time: 09:30 – 11:00 uur 
Location: Tribes, Haagweg 4, doorbel 4F5, Leiden
Price: €7,50 for a single class, €70,- for a 10-classes card*
*Go to Dance Training to buy a 10-Classes Card or book this class if you already have a Class Card.
Ianthe is a young dance artist from Leiden. At this moment she is diving into her own practice while studying at New Education for Contemporary Dance with Danielle Dietz in Härnösand, Sweden. She has worked with Israel Aloni, Valtteri Keinänen, Heidi Viertaler, Liza Tegel and Danielle Dietz. 
Her physical practice explores in what way we can dissolve the distinction between the floor and the air. As choreographer she is currently interested in the notion of circles, the embodiment of the way we relate to ourselves and to the world in which we exist and how to create circumstances that generate genuine situations. 
In this class we will dive into the exploration of the involvement of the head in the movement. We will work with losing our sense of balance and space, which creates a necessity to find a different way to relate to the floor and to our weight. We will explore in which ways the head can initiate, join or oppose the movement and in what way experiencing the weight of our head will inform us about the way we move. We will play with this through movement phrases and improvisation. 
Book this class