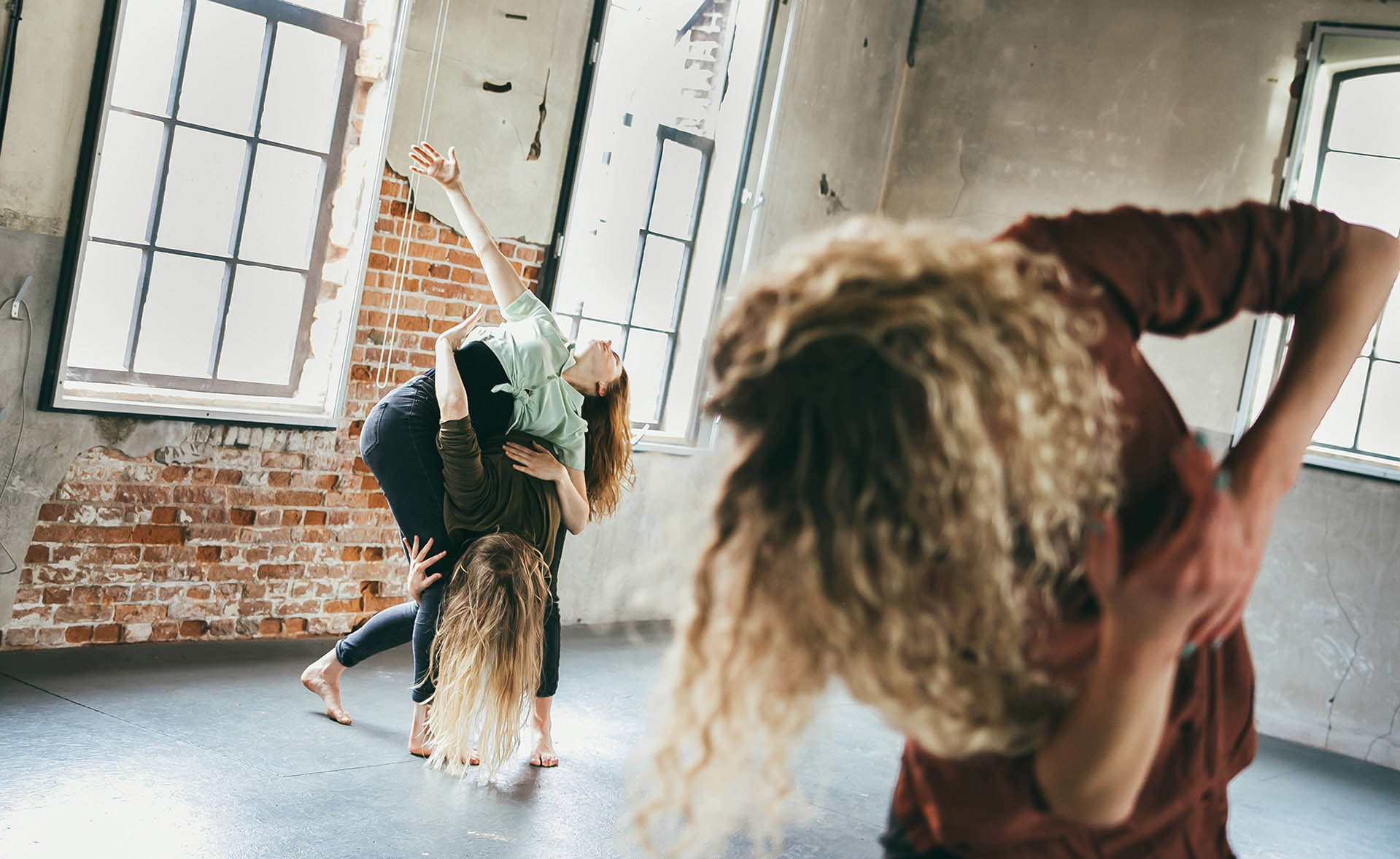 Workshop & Presentation – Artist-in-residence Margherita Bergamo Meneghini
Margherita will do a workshop & a work in progress presentation of Eve 3.0!
Workshop
Saturday April 9th 10:30 – 12:00 h
In the workshop, Margherita will teach an improv based class, based on her work. The workshop is introduced with a collective warm-up of 20 minutes. During the first part of the workshop (30 min), participants will be invited to first group and then individual work based on the choreographic creation method of the piece Eve 3.0. During the second part (40 min), we will work on the interpretation, taking into account the peculiarity of the piece which is the interaction with the audience and the use of virtual reality supports. Participants will have the opportunity to understand how these supports work, even if the focus of the practice will remain the body and the stage structure, beyond the technology.
Presentation
Saturday April 9th 12:15 – 13:00 h
Margherita will show what she has been working on. It will be an approximation to the creation work of "Eve 3.0", consisting of a psycho-physical preparation for creation and interpretation: the creation of written stories re-interpreted in movement, and the study for the interpretation of the character of Eve. The work of interpretation is based on two axes: on the one hand the technological application of audiovisual and virtual reality supports, which shapes a specific staging and setting up a device to put in dialogue the real with virtual situations; on the other hand the interaction with the audience, the eye contact, the touch, the creative and emotional approach enhanced by the practice of improvisation.
BOOK THIS WORKSHOP + PRESENTATION